BOTANICA - Set of 10 A5 Colouring Postcards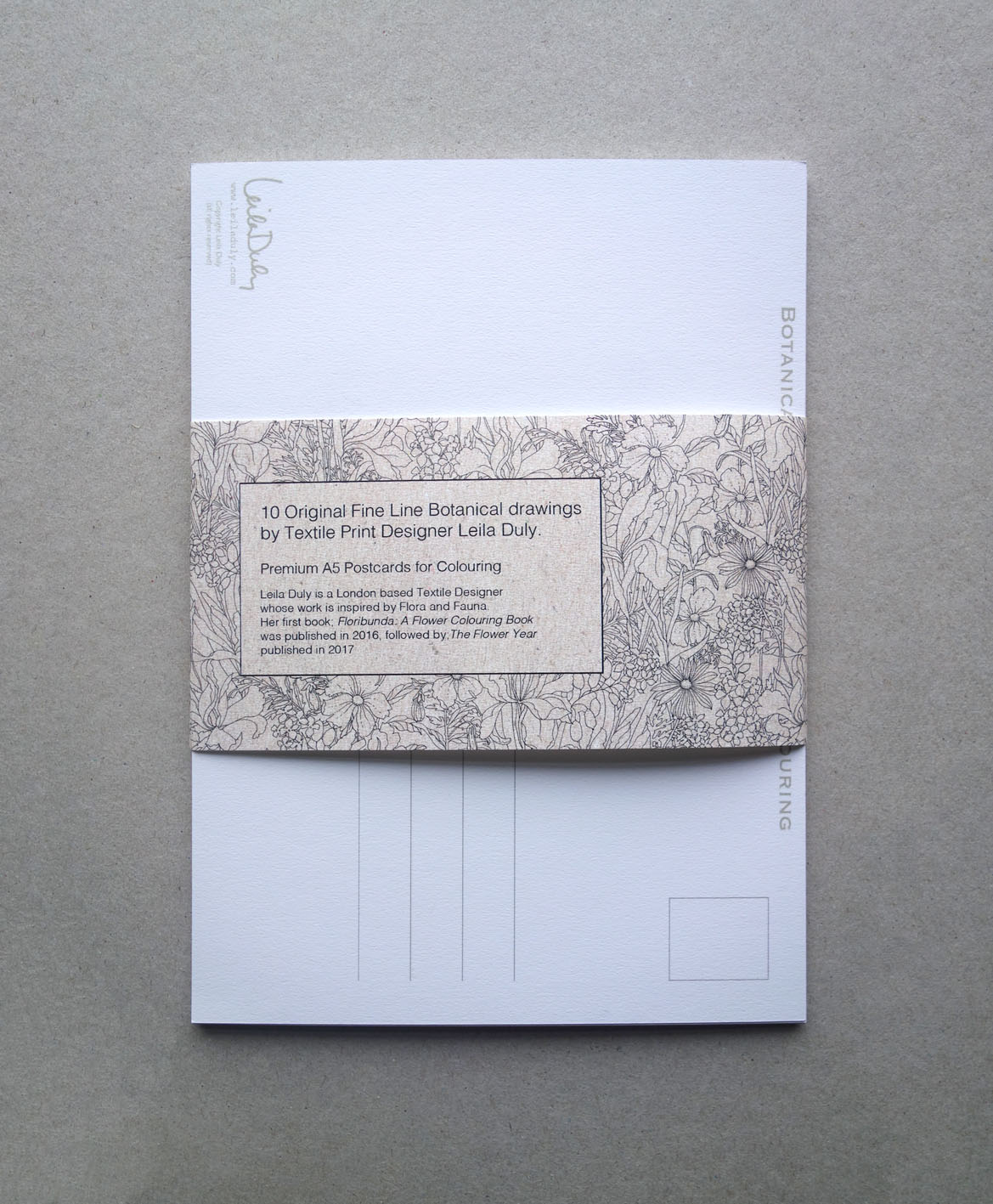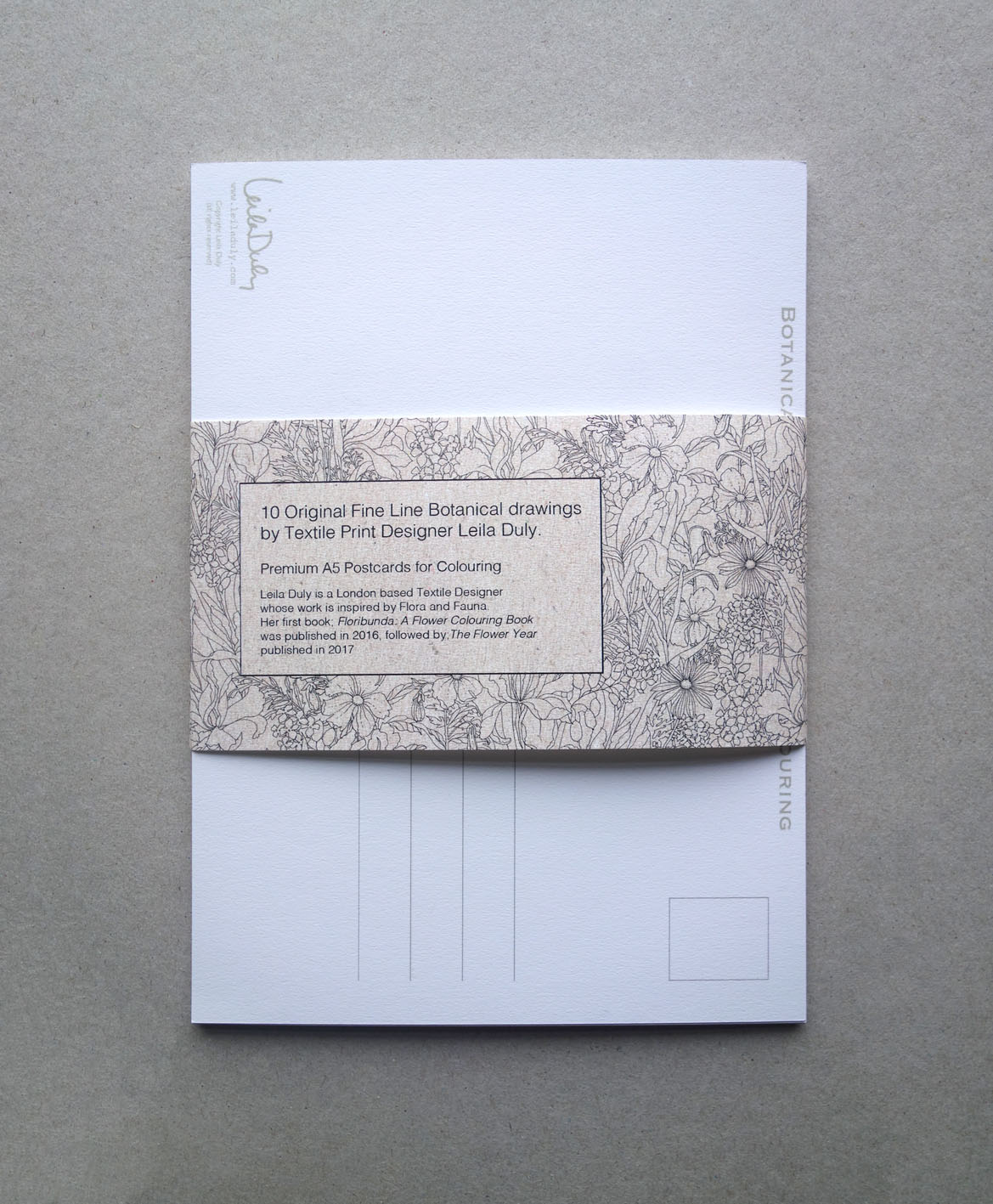 BOTANICA - Set of 10 A5 Colouring Postcards
Step into a world of botanical line drawings, where leaves intertwine with beautiful flowers to build up the most stunning, intricate Picture Postcards.
Explore your colouring techniques and bring these botanical wonders to life.
Each illustration is created from observational drawings of real flowers, colouring really transforms them, with beautiful results.
These beautiful A5 colouring postcards are printed onto premium quality 300gm card.
Size 21cm x 14.8cm
POSTING WORLDWIDE
Share your colouring adventures with with me on Instagram (@leiladuly) and Facebook (leiladulydesign) or post one of these to a friend to enjoy in real life!